Established in 2006, Abu Dhabi Precast Concrete Plant began manufacturing precast concrete products for the general construction industry. The product line and manufacturing facility grew to include; landscape, utility products, manholes, concrete poles, steps, barriers, culverts, boundary wall etc….
Based on the market demand our product line expanded. Factory was relocated to Al Ain Industrial Area, where it has a 100,000M2 production facility. This plant includes fully automated batching plant, Gantry & mobile crane, fabrication workshop, Carpentry workshop, casting beds, Tilt Tables, Fleet consisting of  trucks, tailors, Front loader etc… for producing all sorts of precast elements which are used in construction of high rise buildings, warehouse etc….
Our Employees have always been our strength and our capital. It has been our endeavor to build and enhance this capability for the growth of the organization. We care, reward and recognize our employees.
Our employees spread a culture of sharing, trust and openness. Our Talented & experienced professionals have a broad range of management, engineering and technical skills. Together, this enables us to successfully deliver the most challenging and difficult projects and also to provide a professional & hassle free service to our valued clients. The Precast division currently employs over 150 people, and distributes its products in UAE & other GCC countries… All our employees are given special training to handle the task allocated
The core of the business values still remains "Quality, Commitment & Satisfaction Of Valued Clients".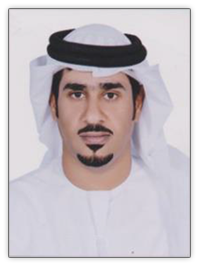 We continue to grow and expand based on these foundations. Our business has flourished through the testimonials and referrals of our satisfied clients. Even while we grow, we will continue to stay true to our family-owned roots while producing a superior quality product that raises the bar of industry standards.
The Precast Group continues to create innovative products and invests heavily into modernization and eco-friendly manufacturing. Our mission is to meet the demands of our customers and employees, under a safe working environment, where service and quality are at the forefront & our social responsibility remains
"FOR THE GOOD OF THE COMMUNITY & A BETTER TOMORROW"